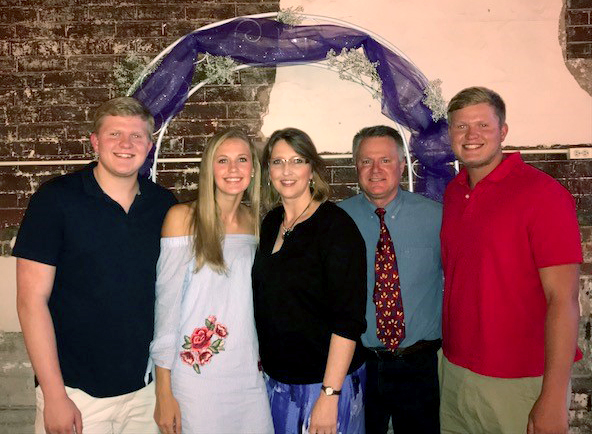 Big Sky Fundraising began in 2017 and is owned and operated by the Skovira family. We're glad that you found us! Over the years, our 3 children have been involved in numerous extracurricular activities including band, soccer, baseball, volleyball, and football, and it was expected that students and team members would participate in fundraising. We were familiar with most of the products that were marketed – frozen pizzas, wrapping paper, candles, candy bars, cookie dough, and more. We didn't expect that any fundraising item would ever really "wow" us. One day, Joy was approached by a co-worker selling Butter Braid® pastries for her granddaughter's school, so she purchased two and threw them in the freezer. On Christmas morning, we baked them, and we were so impressed with the taste and quality of the product that I guess you could say…the rest is history!
Our family has owned several businesses throughout the years, and the cornerstone that has distinguished us has always been customer service. Through Big Sky Fundraising, our ability to combine an exceptional product with unmatched service will make your fundraiser a hit with your group and will delight your customers. Our group leaders are also quick to tell us that their repeat sales during subsequent Butter Braid pastry fundraisers have really benefited their fundraising efforts.
For those of you who are new to our company, we look forward to the opportunity to work with you.  For those who have worked with us in the past, thank you for giving us the opportunity. For all we truly hope that you have an unforgettable and irreplaceable experience with our products, programs and our team. We'll be there start to finish for you to make it a stress-free experience!
For more information about our fundraising programs and products, please view these resources: